Celebrating 60 Years of a Vibrant Sister City Relationship!

60th Sister City & 50th Sister Port
Anniversary Celebrations

SKSCA is celebrating our 60th sister city anniversary and 50th sister port anniversary with Kobe, Japan, with events, projects and celebrations throughout 2017. This year also marks the 150th anniversary of the founding of the Port of Kobe. Watch this page for updates!
Looking other for "Year of Kobe" upcoming events?
Visit our Upcoming Events page!
Kobe Delegation and Business Mission to Seattle
July 27 through August 2, 2017
SKSCA is honored to welcome 50 guests and friends from Kobe to Seattle this month!  We have a variety of fun activities and events planned, and many ways you can be a part of history!
---
Homestay Hosts Urgently Needed!
We are still looking for volunteers to help host our visiting Kobe-Seattle Sister City
Homestay requests range from 3 to 7 days, with four students and three adults requesting homestays.
SKSCA provides stipends to families to offset expenses and can support host families during the day if work schedules prevent you from taking care of a hosted guest.
Please contact Ben Erickson at president@seattlekobe.org for details.
---
Signature Events
Business Seminar: Doing Business in Kobe
Bell Harbor International Conference Center
Thursday July 27, 2017, 3:00 -5:30 pm

The innovative spirit of Seattle cannot be traced to one cause.  We know that numerous factors, working in harmony, lie at the foundation our innovative mindset.  This mindset is shared by our Sister City of Kobe, Japan.  A modern and vibrant city, Kobe is building a modern economy founded on a talented workforce, international mindset, and attractive location in Western Japan.  For biomedical firms, and startups, Kobe's novel approach to business development can help give you and edge in a complex and shifting world economy.  Come learn about how work gets done in Kobe, and how you can benefit from expanding your business there.

---
60th Sister City — 50th Sister Port Anniversary Celebration Reception
Port of Seattle Headquarters
Friday July 28, 6:30 – 8:30 PM
Join friends, partners, sponsors, civic leaders and our full Kobe delegation for an event honoring our past and looking forward to our future.

---
Seafair Torchlight Parade
Seattle Center
Saturday July 29, 4:30 – 10:30 PM
A northwest tradition!  Don your Happi Coat, grab a fan and join the fun!  We'll be marching with the Kobe–Seattle Sister City Association and led by Kobe Vice Mayor Tamada and Kobe Matsuri Ambassador Haruno Mutagami.

---
Mariners vs. Mets –
Kobe 

at the Ballpark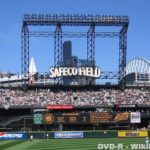 Safeco Field
Sunday July 29, Late Morning

Join our group for a fun day at Safeco Field.  Enjoy discounted tickets, food and beverages, and hopefully plenty of sunshine!

---
18th
Sister

City

Jazz Day with YUKA

Kobe

's 2017 Vocal Queen
Dimitriou's Jazz Alley
Monday July 31, Doors Open at 6 PM

Kobe is the birthplace of Jazz in Japan, and SKSCA is proud of our 18 years of jazz exchanges. Come hear 2017 Kobe Jazz Queen YUKA perform at the West Coast's premiere jazz club.

---
Volunteer Opportunities/ボランティアのお願い
SKSCA is looking for help to support our visiting delegation.  We are seeking sightseeing guides, hospitality support, and anyone willing to lend a helping hand.
当協会では神戸訪問団の受け入れに際し、ホームステイ、観光案内、ホスピタリティ・サポートなど、お手伝いいただけるボランティアを募集しております。
ボランティア応募フォームにご記入いただくか、president@seattlekobe.orgでお問い合わせください。